I Started This –

Digital m
arketing campaign from concept to execution
OVERVIEW
I Started This is a campaign from Inklusiiv; a non-profit with a mission to advance diversity and inclusion in working life.
The campaign breaks entrepreneurial stereotypes and updates the entrepreneurship discussion to the present day while inspiring more people to pursue entrepreneurship, regardless of their background.

Inklusiiv was looking for a multi-talented creative digital agency to create the campaign identity, design and develop an engaging campaign website, and advertising materials for the campaign. Our team was happy to help.
Contributions
CAMPAIGN VISUAL IDENTITY
CONCEPT DESIGN
GRAPHIC DESIGN
USER EXPERIENCE
USER INTERFACE
WORDPRESS DEVELOPMENT
DIGITAL MARKETING
SOCIAL MEDIA MARKETING
Visual identity of the campaign
We designed a memorable visual identity for the I Started This – campaign that stands out from the crowd. The eye-catching colour scheme and the implementation of the front-page carousel in keeping with the magazine were bold strategic choices. The campaign's 47 partner companies were showcased on the site using pop-up elements.
"The campaign's visual design was on point. It delivered everything we had hoped for: it was inclusive, fresh and spoke well with the target audience. We loved it and so did many others according to the feedback we have received."
Website highlighting the diversity of entrepreneurship
The campaign was implemented on the campaign website, social media and online events. The aim of the campaign was to reach the widest possible audience through multiple channels. As the starting point of the campaign was breaking stereotypes and updating the image of entrepreneurship to the present day, the website was also implemented with a modern touch and colourful look. The campaign page was playful with interactive elements, such as Can you do it? – questionnaire.
Digital Marketing: Instagram, Facebook, LinkedIn and Google Ads Campaign
The active phase of the advertising campaign took place 14.9-2.10.2020. After that, the campaign continued with after marketing phase 3.10-26.10.2020 focusing on brand awareness. The content of the campaign consisted of role model posts in social media, blog articles and event advertisements which were produced by Inklusiiv and advertised by Kokku.
The online event Updating Entrepreneurship to 2020 was at the heart of the campaign and event Advertising reached 50,000+ users interested in entrepreneurship on Facebook and 11,000+ on LinkedIn. Livestream's global attendance was 300+.
The entrepreneur stories on the website were read more than 8,000 times. Inklusiiv social media channels gained hundreds of new followers thanks to campaign advertising.
"Working together with Kokku was pleasant, and we knew we would like to work with them again. Their accountability and genuine care for the project really impressed us."
Katja Toropainen, CEO, Inklusiiv
Let's connect & collaborate >
Jonatan Aurum
Your contact person
Jussi Salolainen
Creative Director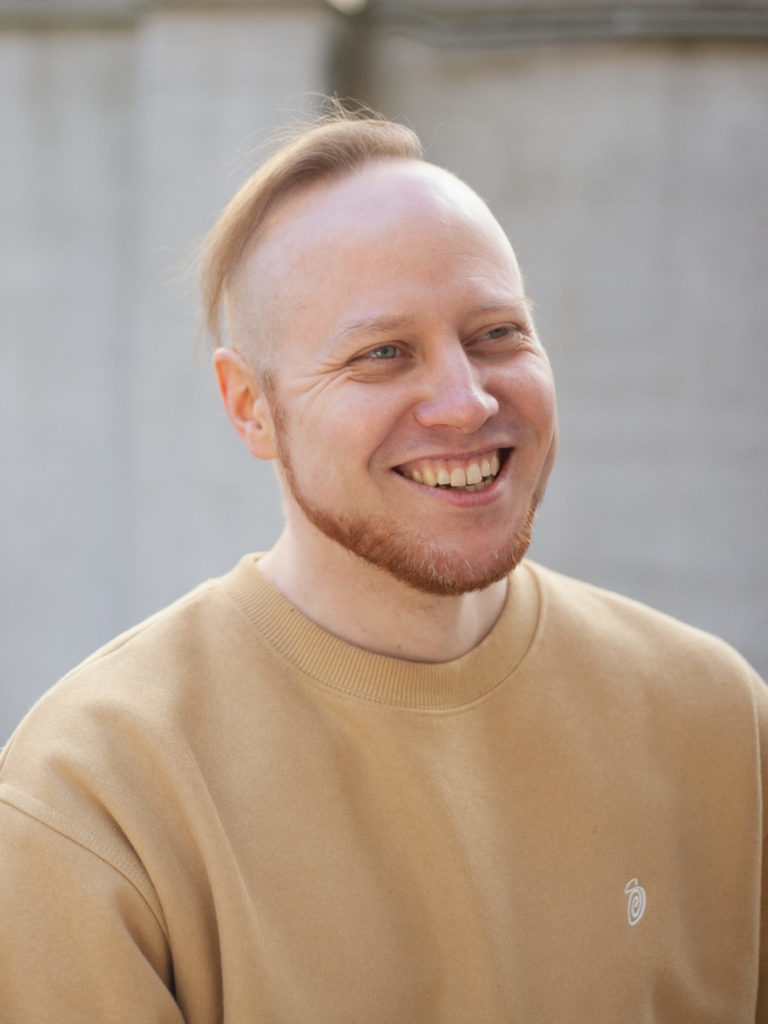 Emma Hartikainen
Project Coordinator