Development – agile web development and content first technical solutions.
A well-developed website is the best friend of every business owner and marketer. With agile web development, we turn strategy and design into your home for growth, with our customized WordPress and Hubspot solutions.
Your website is the key starting point for growth. Regardless of your industry or business model, we help you build the cornerstone of your online presence with customized WordPress and Hubspot solutions. At Kokku, we specialise in fast web development without compromising quality or robustness. Our agency has experience in over +150 different website projects.
Our capabilities include:
WordPress websites

HubSpot websites

WooCommerce e-commerces

Shopify e-commerce

Custom PHP web development

React & JavaScript development

Mobile & native app
Our trademark is conversion-optimized and unique websites based on research work and audience insights. Whether you focus on marketing, e-commerce, or any other converting websites, we will help you create value with the leading web platforms of WordPress, Shopify and WooCommerce.
WordPress Websites
WordPress is the leading website development platform. We specialize in building customized WordPress solutions with +150 projects under our belt.
HubSpot Websites
HubSpot is an all-inclusive website and marketing management platform for teams looking to manage more complex sales and marketing operations. We're experts in building custom HubSpot websites with extensive functionalities.
We help our clients to create delightful shopping experiences with the market's leading e-commerce solutions, WooCommerce and Shopify. We specialize in demanding technical implementations that are completely customized to your needs, using integrations and customized plugins.
At its core, integration for your website is the glue that will hold your different computer systems together.
Integration can be as simple as importing an excel spreadsheet of products into your website or complex, like custom e-commerce integration. With the right integrations planning, the site can increase your efficiency, sales, and web traffic.
Well-functioning web app paired with a great user experience will help you create delightful connections with your audience online and grow your business. We put extra effort into fine-tuning the app's user experience and interface design. All this while ensuring that technical implementation is top-notch.
Our capabilities include:
WordPress websites

HubSpot websites

Wocommerce e-commerces

Shopify e-commerce

Custom PHP web development

React & JavaScript development

Mobile & native app
Solutions
We believe that every company should have a delightful digital presence. Our team designs and builds Brands, Websites and E-commerce that stand the test of time.
Our process for collaboration
Research & Plan
We begin by understanding your
business, purpose and goals to
learn how we can succeed.
Iterate & Select
We test, experiment and
iterate to find the right design
solutions and aesthetic feel.
Build & Test
We craft, develop and tweak
with care when turning
the selected plan into
a tangible digital product.
Deliver & Delight
We deliver a delightful digital
experience, that supports your
business, purpose and growth.
Let's connect & collaborate >
Jonatan Aurum
New Business / CEO
Jussi Salolainen
Creative Director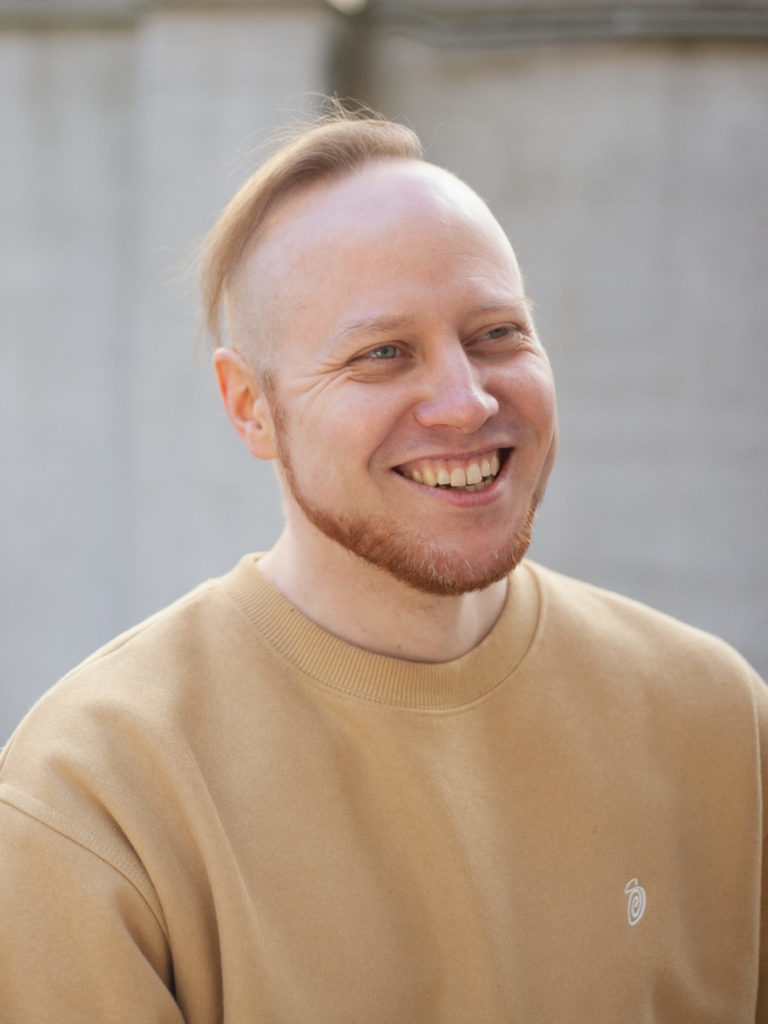 Emma Hartikainen
Project Coordinator